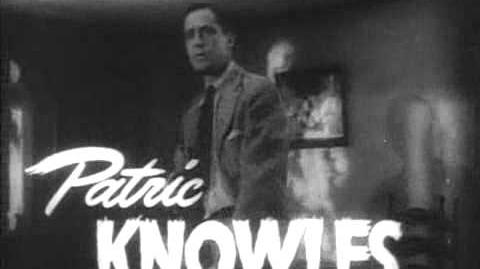 The Wolf Man is a 1941 American Werewolf Horror film written by Curt Siodmak and produced and directed by George Waggner. The film stars Lon Chaney, Jr. as "The Wolf Man" and features Claude Rains, Evelyn Ankers, Ralph Bellamy, Patric Knowles, Béla Lugosi, and Maria Ouspenskaya. The title character has had a great deal of influence on Hollywood's depictions of the legend of the werewolf. The film is the second Universal Pictures werewolf movie, preceded six years earlier by the less commercially successful Werewolf of London (1935).
Ad blocker interference detected!
Wikia is a free-to-use site that makes money from advertising. We have a modified experience for viewers using ad blockers

Wikia is not accessible if you've made further modifications. Remove the custom ad blocker rule(s) and the page will load as expected.