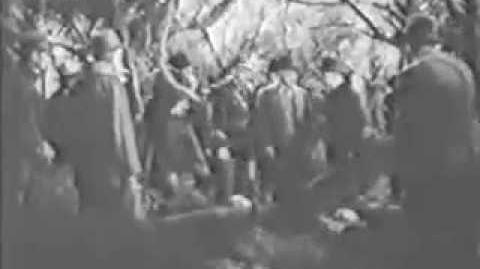 House of Frankenstein is an American monster horror film starring Boris Karloff and Lon Chaney, Jr., directed by Erle C. Kenton, written by Curt Siodmak, and produced in 1944 by Universal Studios as a sequel to Frankenstein Meets the Wolf Man the previous year. The cast includes a mad scientist (Karloff), the Wolf Man (Chaney, Jr.), Dracula (John Carradine), a hunchback (J. Carrol Naish), and Frankenstein's monster (Glenn Strange). This "monster rally" approach would continue in the following film, House of Dracula, as well as the 1948 comedy Abbott and Costello Meet Frankenstein.
Ad blocker interference detected!
Wikia is a free-to-use site that makes money from advertising. We have a modified experience for viewers using ad blockers

Wikia is not accessible if you've made further modifications. Remove the custom ad blocker rule(s) and the page will load as expected.