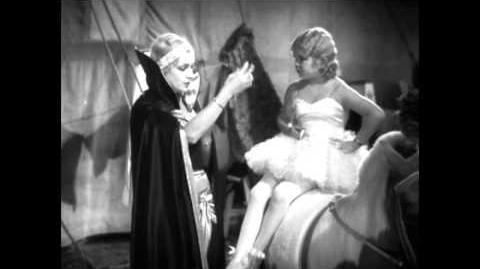 Freaks is a 1932 American Pre-Code horror film about sideshow performers, directed and produced by Tod Browning and released by Metro-Goldwyn-Mayer, with a cast mostly composed of actual carnival (funfair) performers. The film was based on Tod Robbins' 1923 short fiction story "Spurs". Director Browning took the exceptional step of casting real people with deformities as the eponymous sideshow "freaks," rather than using costumes and makeup.
Browning had been a member of a traveling circus in his early years, and much of the film was drawn from his personal experiences. In the film, the physically deformed "freaks" are inherently trusting and honorable people, while the real monsters are two of the "normal" members of the circus who conspire to murder one of the performers to obtain his large inheritance.
Ad blocker interference detected!
Wikia is a free-to-use site that makes money from advertising. We have a modified experience for viewers using ad blockers

Wikia is not accessible if you've made further modifications. Remove the custom ad blocker rule(s) and the page will load as expected.